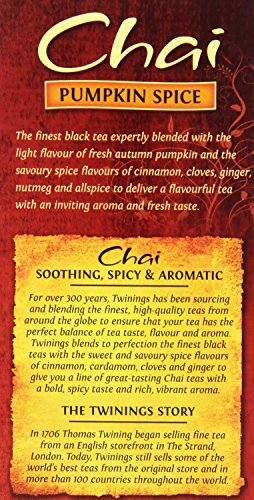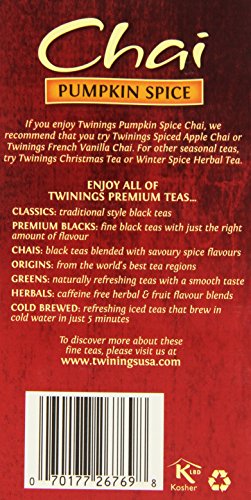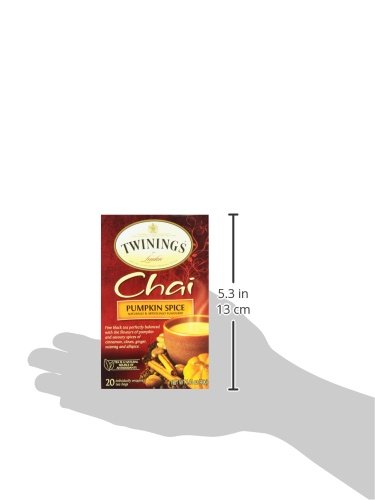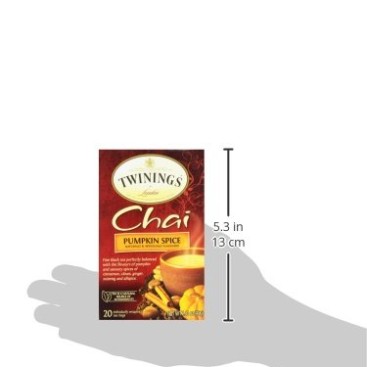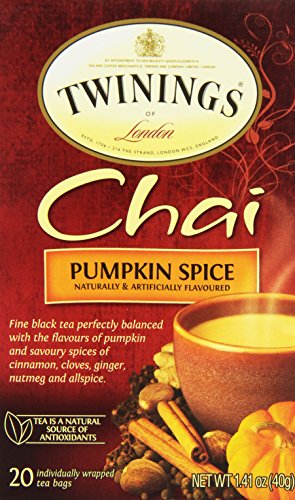 Twinings Chai Tea, Pumpkin Spice, 20 Count
$5.97
(as of 05/28/2017 at 19:03 UTC)
Description
Fine black tea perfectly balanced with the flavours of pumpkin and savoury spices of cinnamon, cloves, ginger, nutmeg and allspice.
Features
Holiday Item
Black tea; natural chai; cinnamon; ginger; pumpkin spice flavour; allspice; cinnamon; nutmeg; clove
Pumpkin Spice Chai is a seasonal favourite! May be served with milk or without. We enjoy ours best when brewed for 5 minutes or more with equal parts water and milk. Sweeten as desired.