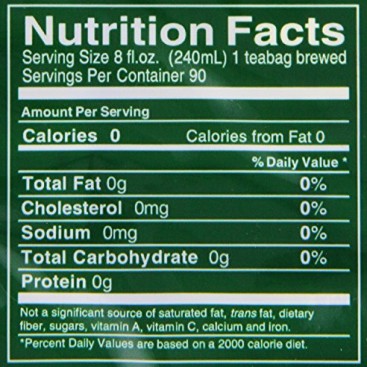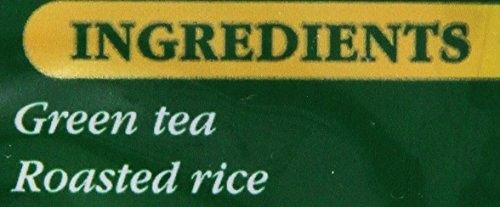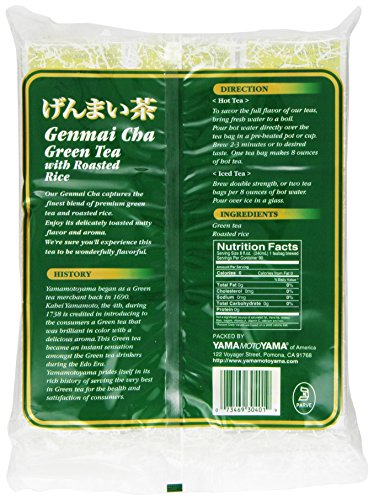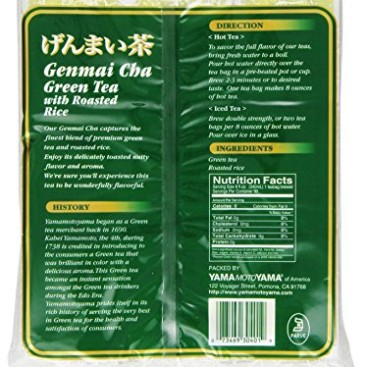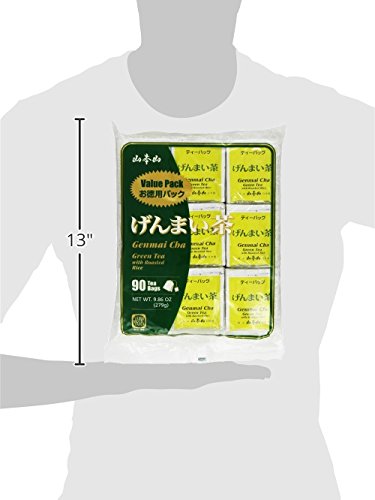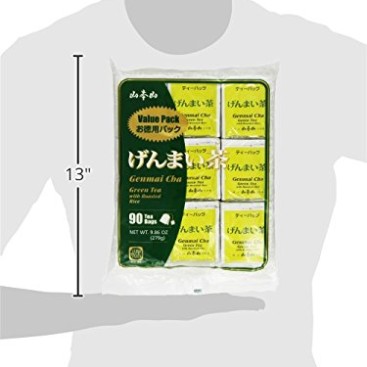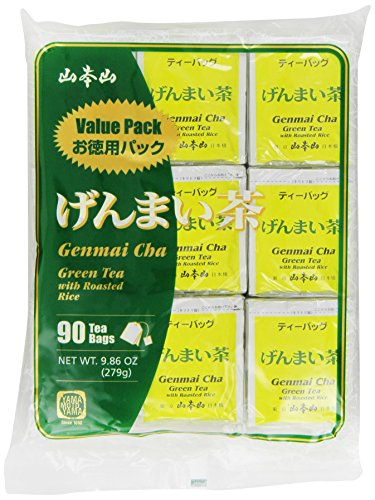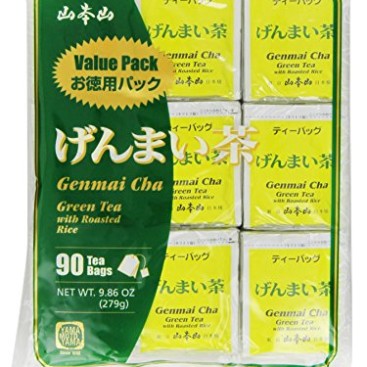 Yamamotoyama Genmai Cha Roasted Brown Rice Green Tea Value Pack, 90 Count Tea Bags, Net Wt. 9.86-Ounce
$13.80
(as of 05/29/2017 at 04:02 UTC)
Description
Yamamotoyama tea bag products are 100% natural and Kosher Certified. Roasted brown rice is the source for Genmai-Cha Green Tea's distinctive yet appealing toasty flavor. Matcha, the premium Japanese powdered green tea is also blended with this tea. Value Pack contains 90 individually wrapped tea bags.
Features
The light toasted aroma and flavor of the roasted brown rice is a nice variation to plain green tea
Each value pack contains 90 individually aluminum sealed tea bags
Net Wt. 9.86 Oz.