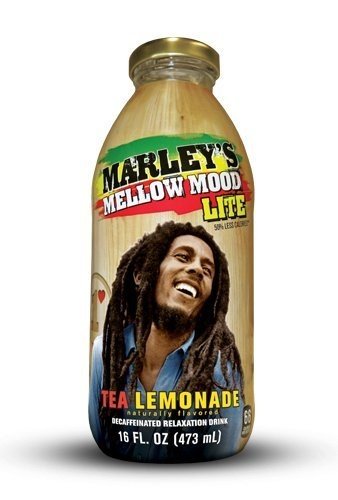 12 Pack of 16 Oz Marley's Mellow Mood Lite – Tea Lemonade
Too low to display
(as of 05/30/2017 at 00:04 UTC)
Description
Dietary Supplement. All natural. Relaxation. Reduces stress relieves tension. Decaffeinated. Contains 10 juice.IngredientsChamomile Flower Extract Lemon Balm Extract Leaves Valerian Root Extract Hops Extract Flower Passion Flower Extract Melatonin 1 mg. Other Ingredients Water Sugar Erythritol Pear Juice concentrate Lemon Juice Concentrate Black Tea Sodium Citrate Reb A Stevia Leaf Extract Natural Flavor.WarningsInspect bottle for signs of breakage before drinking. Recommended Usage This product may cause drowsiness. Do not exceed 2 bottles daily consume several hours apart. Do not drive or operate heavy machinery after consuming this product. Do not mix with alcohol.Features. Flavor - Lemon.. Pack of 12.. Item Weight - 16.
Features
All Natural Botanical Ingredients That Calm Mind, Body and Spirit Leaving You Relaxed And Refreshed.
Relaxation Drink.
Gluten Free
A Partnership with the Family of Legendary Music Icon and Pioneer, Bob Marley.
Portion of Proceeds Go Towards 1Love.org Chartible Foundation.