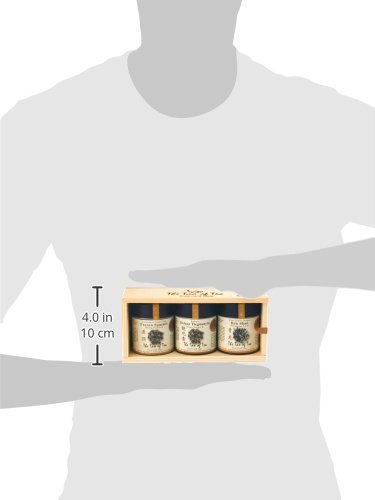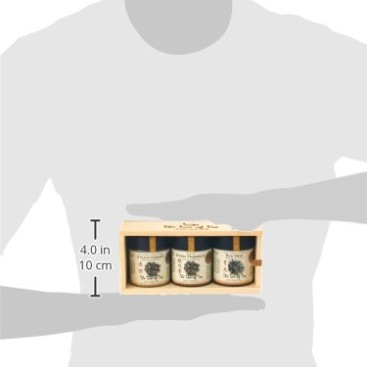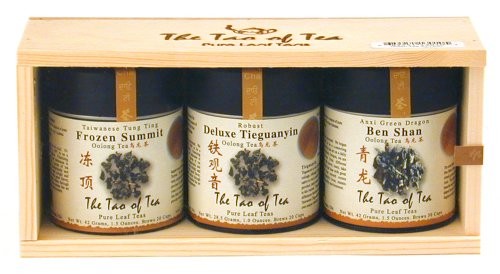 The Tao of Tea Oolong Tea Sampler, 3-Count Box
$20.00
(as of 05/30/2017 at 00:02 UTC)
Description
Includes the following oolong teas: Frozen Summit(1.5 oz can), Deluxe Tieguanyin (1.0 ozcan), Green Dragon (1.5 oz can).
Features
3 "small wonder" size sampler tins, packaged in an attractive wooden box with clear sliding front panels.
The Tao of Tea sampler sets are intended to provide an experience in tasting the nuances of pure leaf teas.
Frozen Summit (Taiwan): Green oolong with aroma similar to orchids. Deluxe Tieguanyin (Taiwan): Heavy roasted with a light chocolate taste. Green Dragon (China): Smooth with a grassy-sweet flavor and light floral notes.