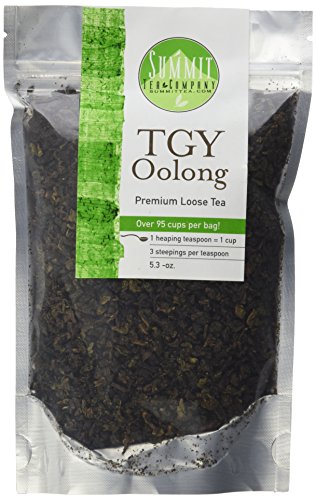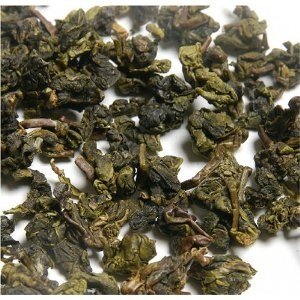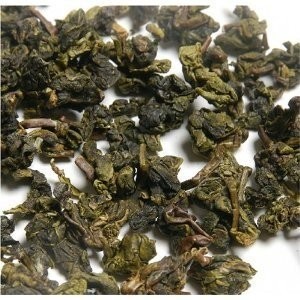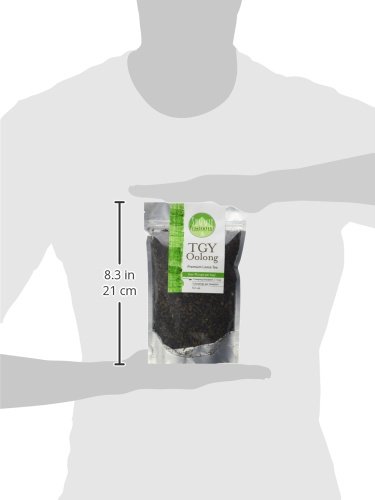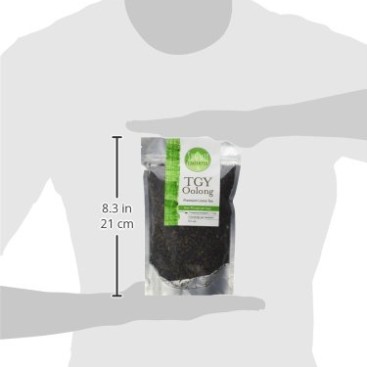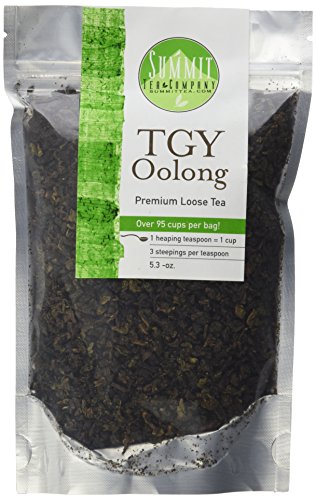 Tie Guan Yin Oolong Tea – Iron Goddess of Mercy – Net Wt. 5.3oz.
$8.29
(as of 05/30/2017 at 00:04 UTC)
Description
This Oolong is graded as Superior to Fine. Tie Guan Yin is another of China's top ten teas. Tie Guan Yin translates as Iron Goddess of Mercy. The tea itself is as grand as its name. Oolong tea is partially or semi-fermented, they have some of the qualities of both Black and Green teas. When Oolong teas are steeped their leaves open to reveal entire leaves!
Features
A tightly wound, uniform tea that is very dense, sage green in color and with what appears to be a light glazing of frost
Fujian Province, China
Full bodied flavor with a fragrant aroma
Comes in a 5.3 oz resealable stand up pouch of loose leaf tea.