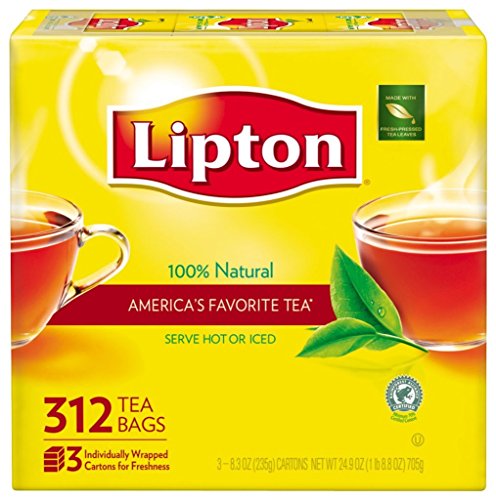 Lipton Black Tea Bags,
Too low to display
(as of 05/30/2017 at 00:03 UTC)
Description
Additional information
Description
Enjoy a deliciously uplifting drink with Lipton Black Tea. To capture as much of the tea taste and aroma as possible, Lipton has developed an innovative process where we press fresh, high-quality tea leaves to release their natural essence. We then use this essence in our blend. This tea is packed with heart-healthy flavonoids and is naturally hydrating, to help keep you active and energetic. It can be served hot or cold. The box contains 312 Lipton natural tea bags.
Features
100% Natural
150mg of heart-healthy flavonoids (per 8 fl oz serving)
55mg caffeine (per 8 fl oz serving)
Serve hot or iced