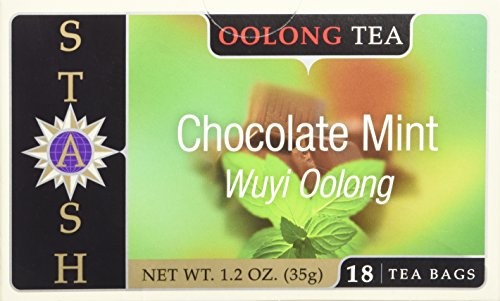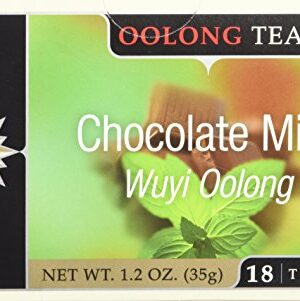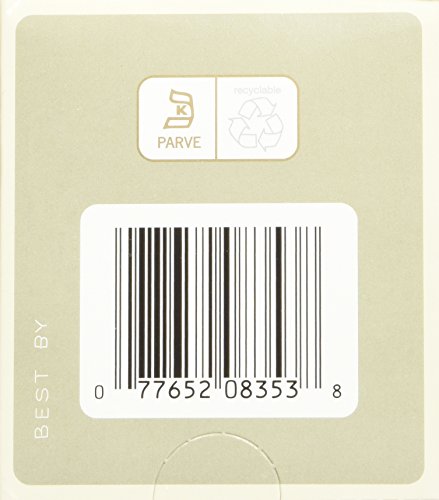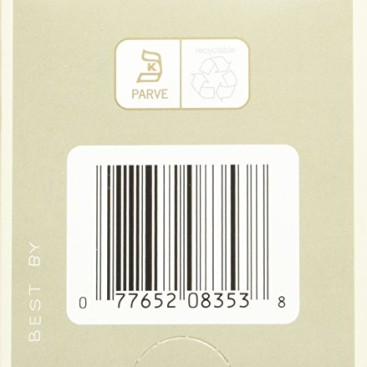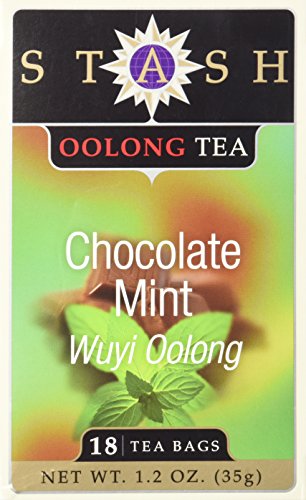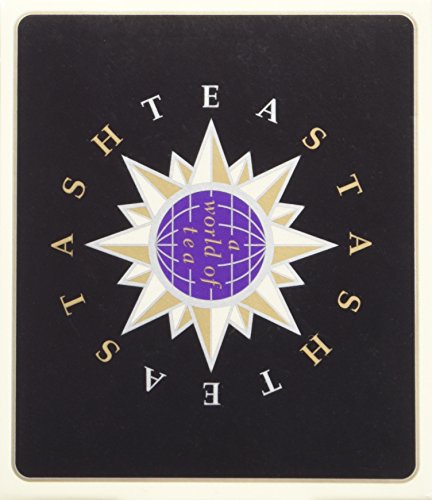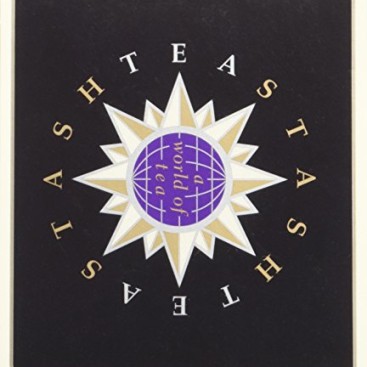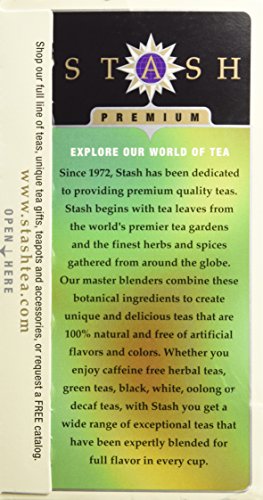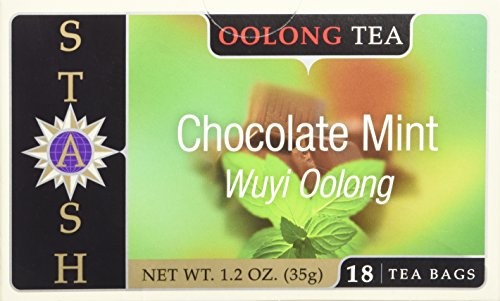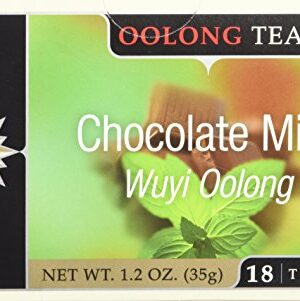 Oolong Tea Chocolate Mint Stash Tea 18 Bag
$6.35
(as of 05/30/2017 at 00:02 UTC)
Description
Oolong Tea Chocolate Mint 18 Bag
Subtle hints of chocolate and mint complement this enticing Oolong tea.
Directions 1-3 minutes at 160-180 degrees Fahrenheit
Other Ingredients: oolong tea, peppermint, natural chocolate flavor, cocoa powder, carob powder
Warnings: Keep out of reach of children. As with all dietary supplements, consult your healthcare professional before use. See product label for more information.